Values
Our Vision and Values:
Our vision for the Foxhills Federation is that all children acquire the knowledge, emotional security and empowerment to enable them to take advantage of opportunities, experiences and responsibilities in later life.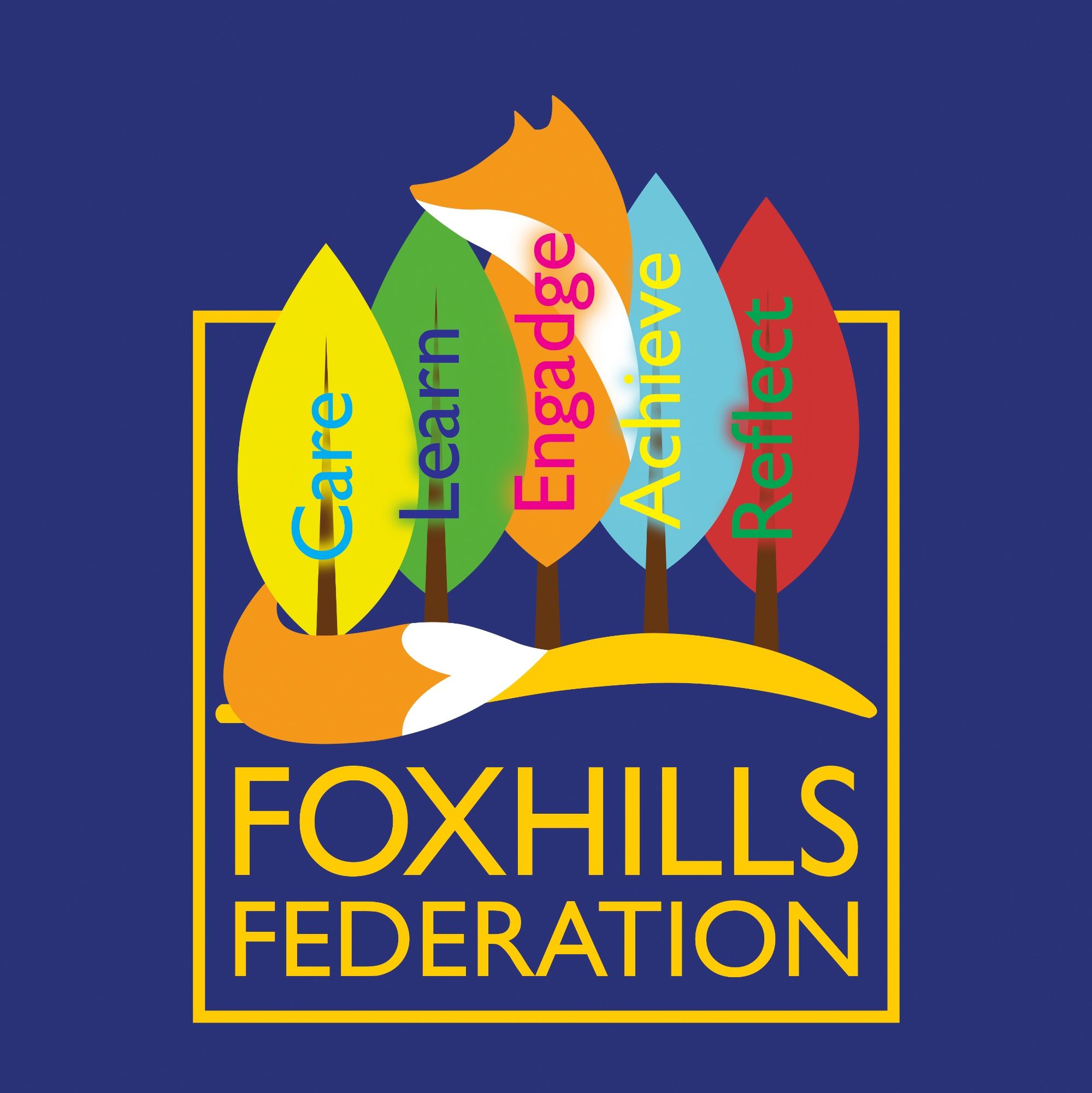 Knowledge promotes intellectual growth: The more you know, the more you understand the world. Knowledgeable children are confident, they can broaden their experiences. Emotionally secure children are self-aware and can nurture themselves by taking personal responsibility and by building self-resilience which is essential for challenges and experiences beyond school. Emotionally secure children are self-assured because they are confident about their values and beliefs.
Our federation wants children to be forward-thinking by the time they leave the federation whilst cherishing traditional core values, of respect, tolerance and kindness. These values promote empathy. An ability to relate to others ensures children can be active members of social groups in school and beyond. When in place, children become empowered with purpose and direction to become positive influencers within their community, ready for the next stage of education and life.
Crucial to achieving our vision has been the co-construction (the consensus between leaders and teachers over what children need) of a C.L.E.A.R clear set of learning values which shape attitudes and behaviours, and underpin the ethos, curriculum and pedagogy of the federation.
Our C.L.E.A.R curriculum drivers are: